10 reasons to choose our high-quality Christmas lights
We often get asked what the difference is between our commercial-grade Christmas lights and decorations vs. "big box store" lights from places like Home Depot, Canadian Tire, or Costco.
In short, they are longer lasting because they are designed to withstand wet or cold climates, and they are brighter than storebought lights. If that isn't reason enough, here are ten more!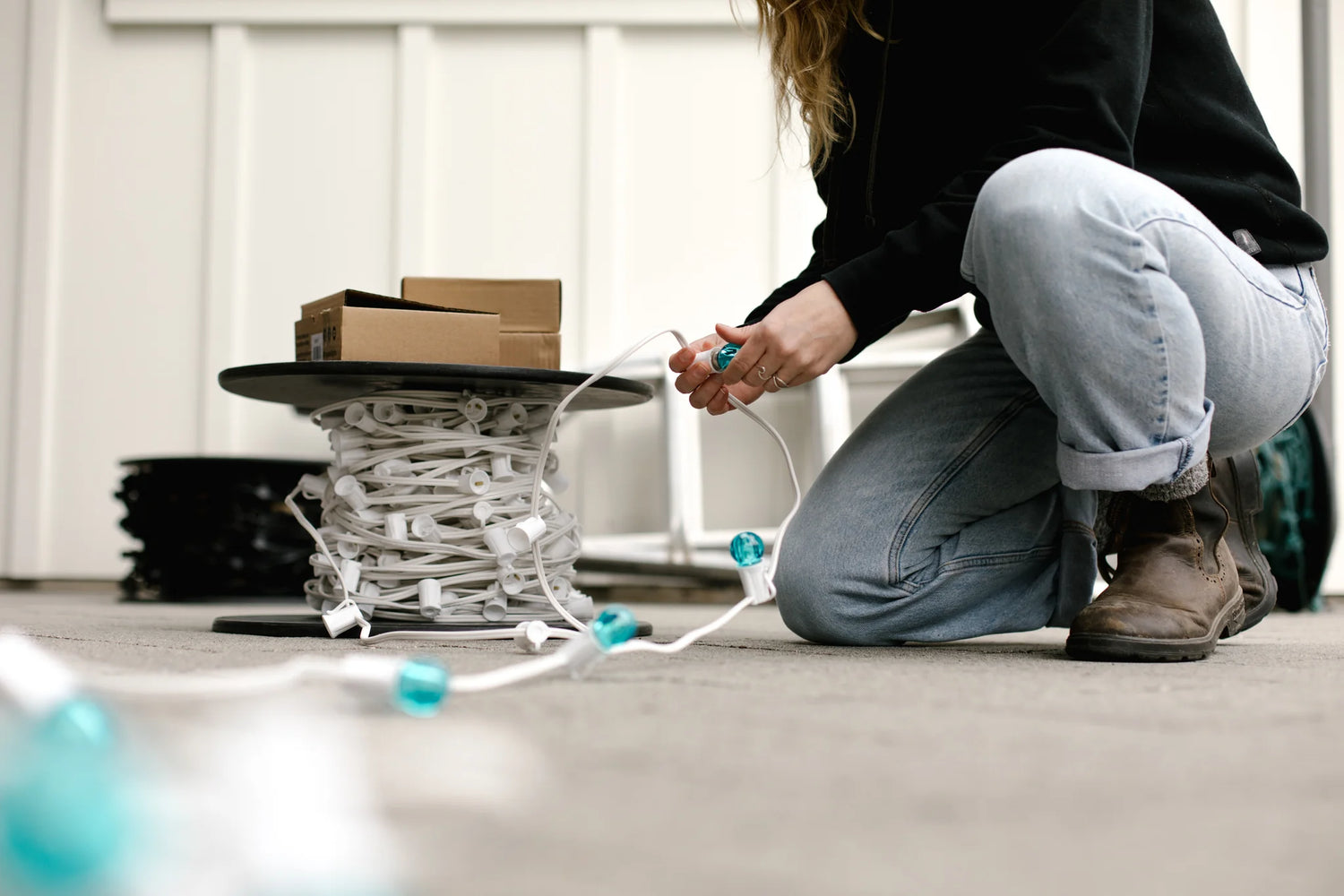 One-piece molded construction in our lighted string sets
Sometimes people ask for replaceable mini-light bulbs to which we reply, "you don't want those!".
Why? Because removable LED bulbs in lighted string sets invite corrosion issues because there are more places for water to access the the metal components at the base of the bulb.
Water can also cause a short and damage the string, rendering it useless. By having the LED completely sealed in the PVC lamp holder, we significantly reduce chances of water penetration.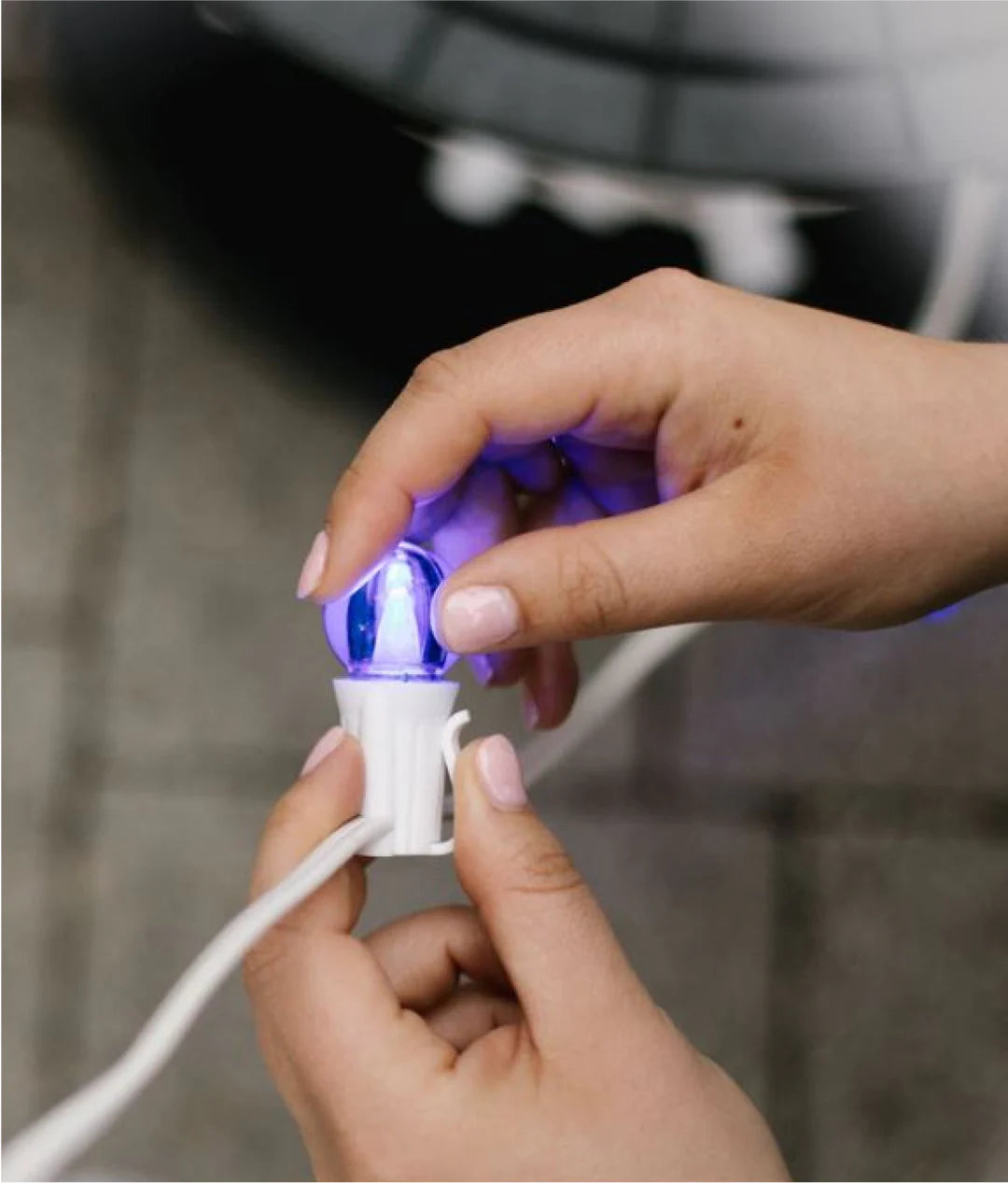 Replaceable bulbs in our larger LED lights
Wait…didn't we just say that it's better to have non-replaceable lights?!
Yes—this is the case for smaller LED string sets, but not for larger bulbs. Our larger retrofit bulbs have room for multiple LEDs, and due to their size, important (and patented) measures can be taken to prevent water penetration between the lamp base and the plastic bulb casing. This makes the retrofit bulbs our most durable product and more suitable for year-round installations.
On the offchance that a bulb goes out in the future, it does not affect the other bulbs in the line as our LED retrofit bulbs, which include C7, C9, G20, G30, and Patio lights, run completely independent from one another. This allows you to get more creative with choosing your own colour patterns too.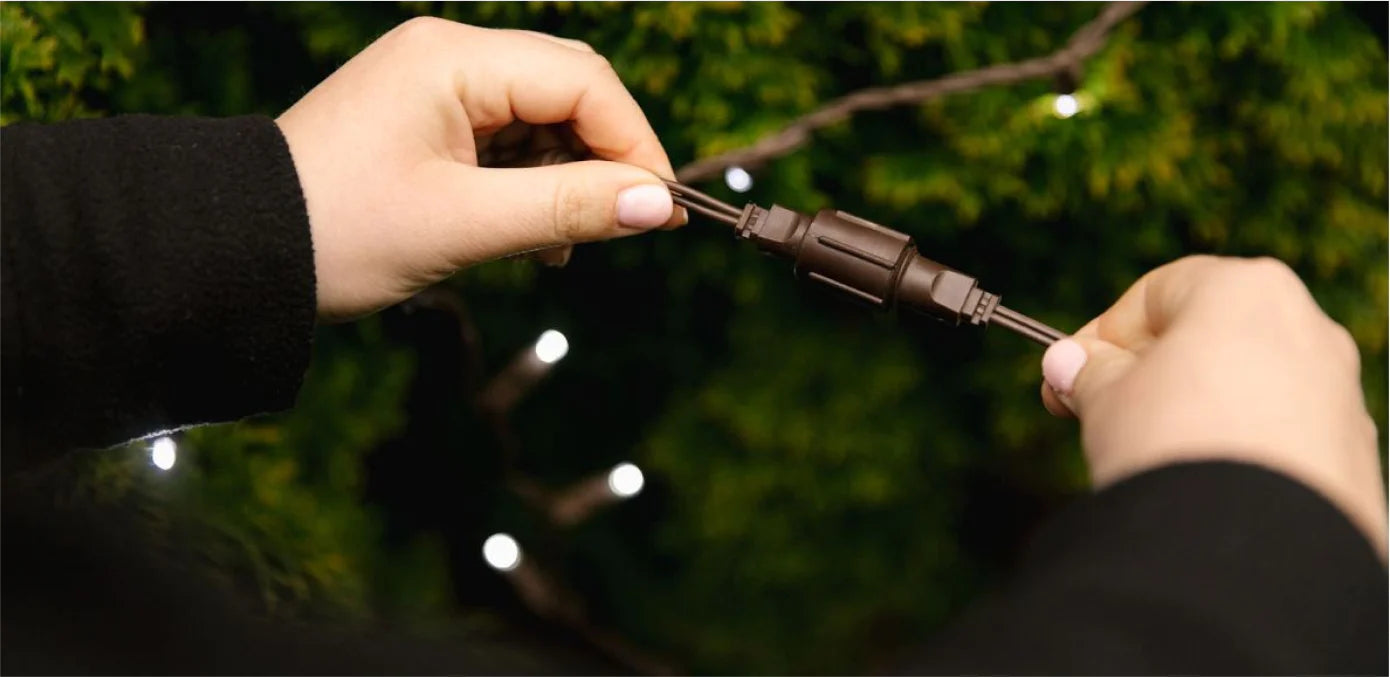 Coaxial plugs in our lighted string sets
These plugs are THE way to go. A rubber seal between the male and female ends seals water out, which prevents corrosion issues (the number one cause of Christmas light failures).
The coaxial plugs also screw together, preventing them from accidentally being pulled apart during installation or in high winds.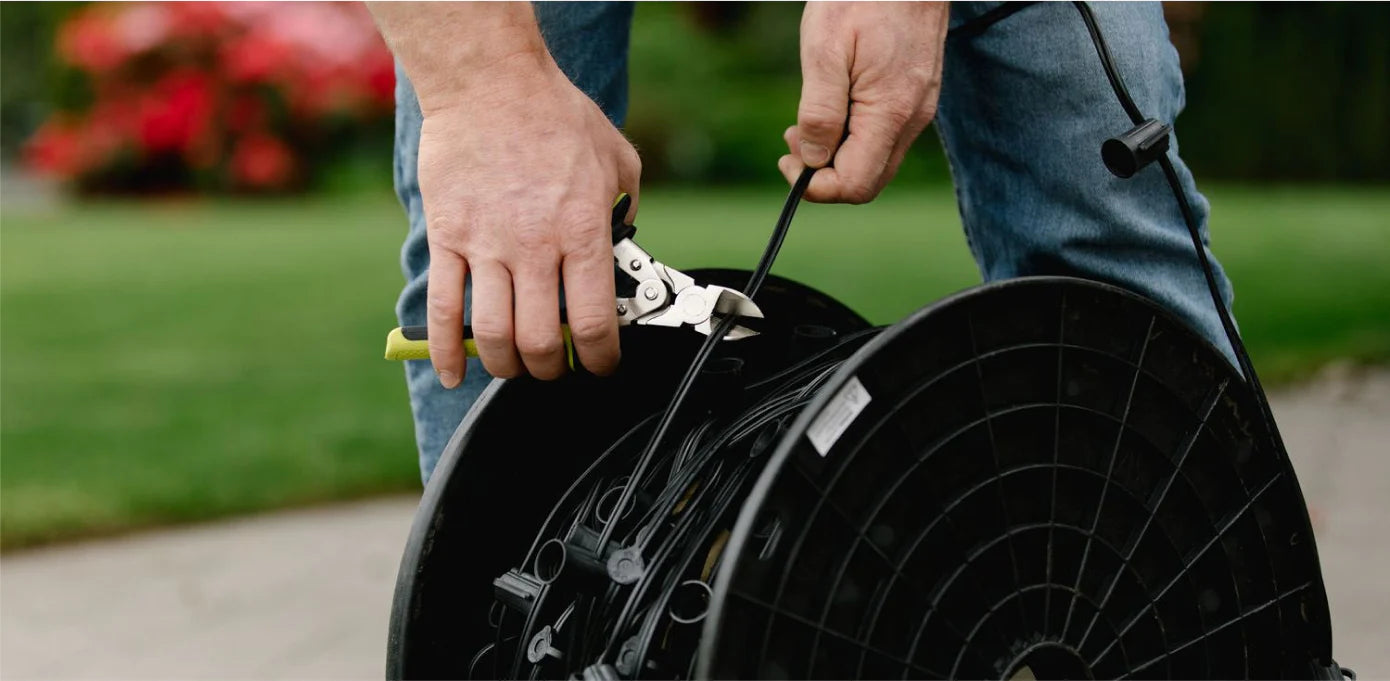 Wires you can cut so that they fit rooflines perfectly!
Our retrofit bulbs screw into E12, E17, or E26 base sockets which sit on wire that is capable of being cut to size.
Please note that you CANNOT cut our string light sets that include 5mm, C6, or microlight bulbs.
Snipping wires only applies to sets that use C7, C9, G20, G30, and Patio lights.* Once the wire is cut, you can simply apply our easy-to-use zip plugs in a matter of seconds. The ability to create different lenghts offers the advantage of fitting lights to your rooflines perfectly.
With our product, you'll never come up short from corners, or have to hide lights in your gutters! This gives your display a clean and professional look.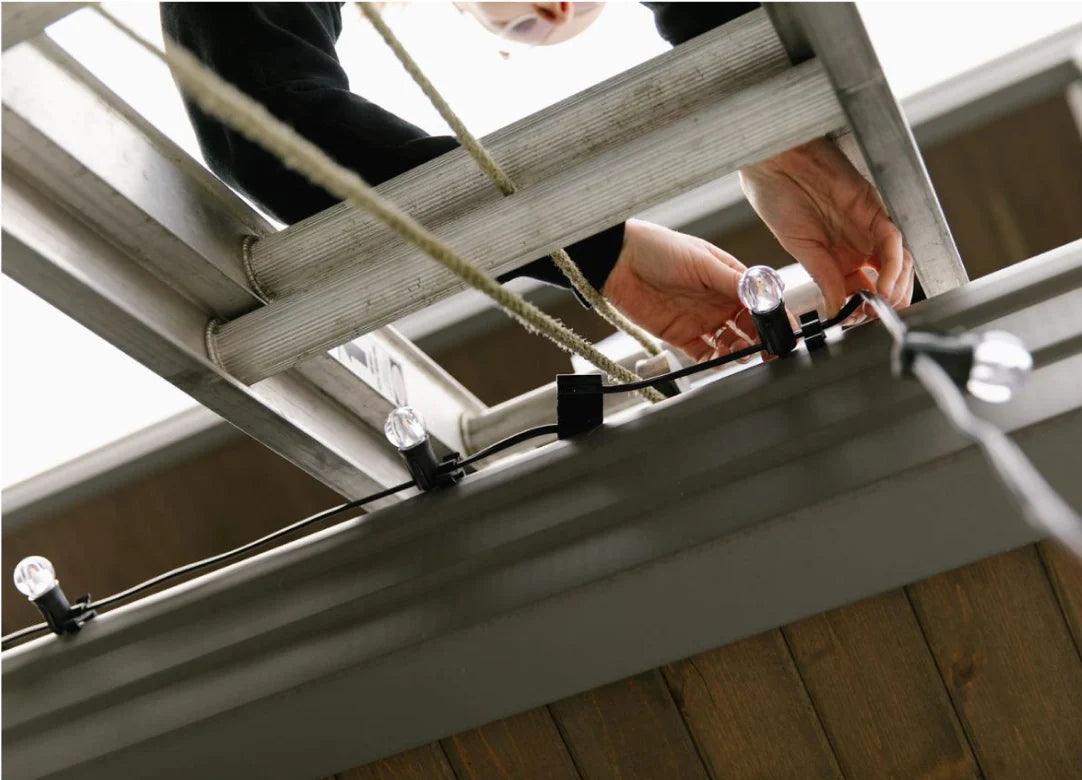 Our retrofit bulbs use flat wire, not twisted wire
Why is flat wire important for applications such as rooflines? Because you can control the bulb direction much easier than with twisted wire!
Combining this wire with our specially designed clips will give you that professional look you've always strived for.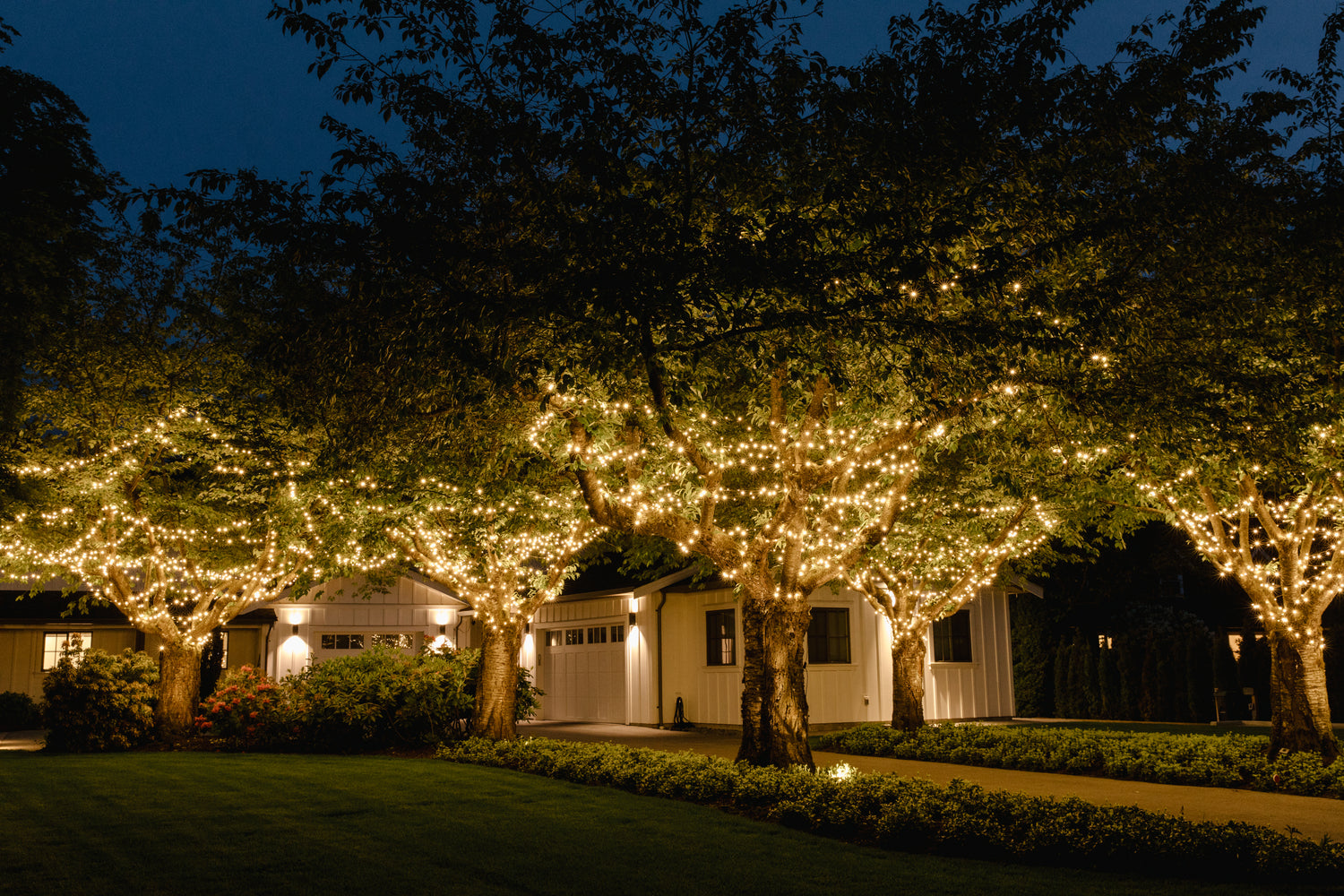 Our bulbs are brighter
Our lights use high-quality SMD LED chips that are built to shine brighter and stay bright longer than what you can find at the hardware store.
When these LEDs are housed in a clear, round-shaped casing like our G20 or G30 "super bright globe lights", they are additionally magnified making them brighter than incandescent lights!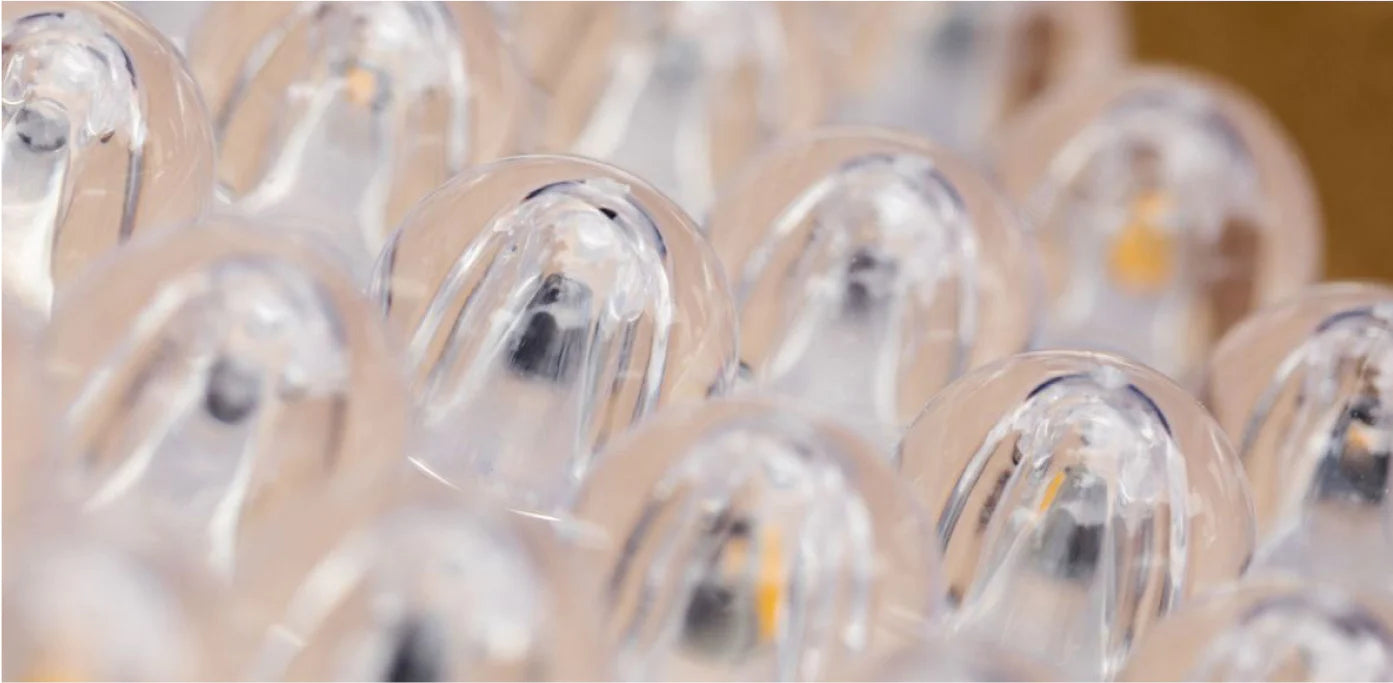 UV Protection
Our bulbs and wire contain UV stabilizers that prevent them from going cloudy or losing colour over a short period of time.
This makes our products perfect for hotter climates, or to use in the summer months continent-wide.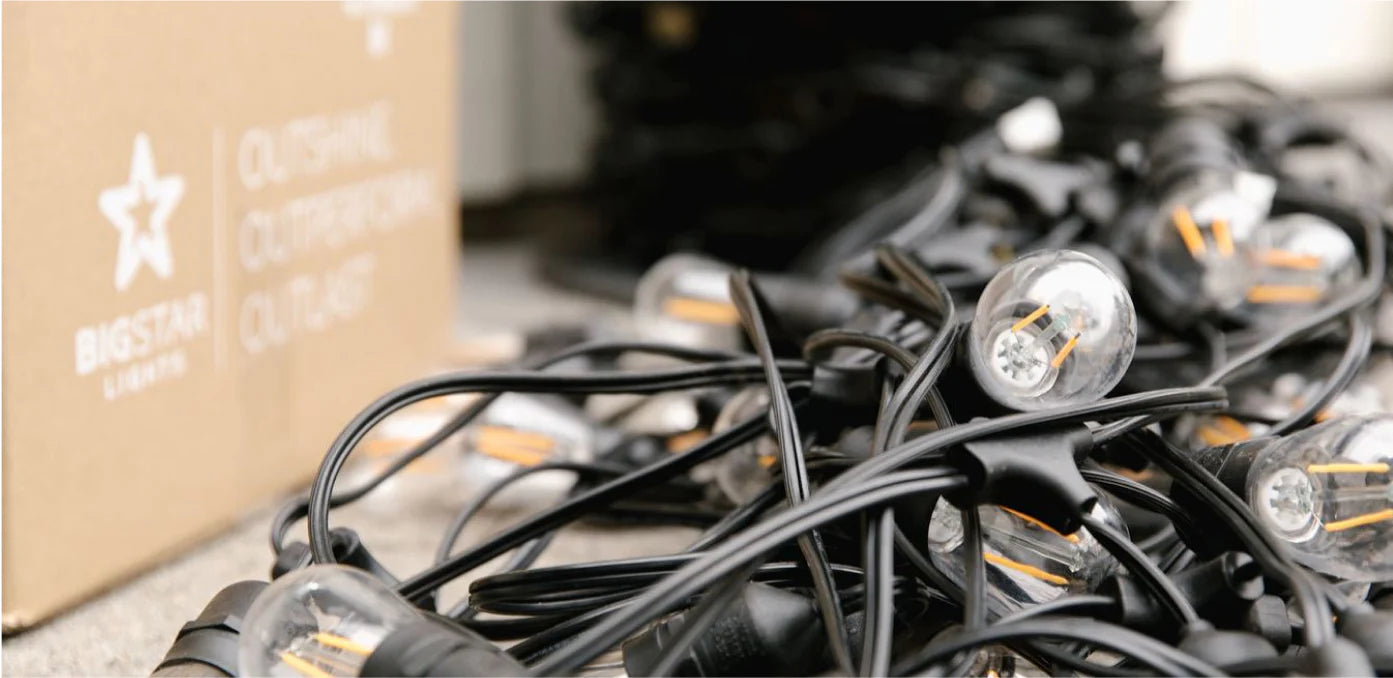 Different wire color options
We sell Christmas light base wire in several colours: green, black, brown, and white.
With these options at your fingertips, you can choose the wire colour that most accurately matches your rooflines, trees, or the trim of a commercial building.
Our 5mm lights also have green, brown, and white wire options, and our bulk power cords come in the same.
This way, your lights are inconspicuous during the day, and stand out even more in the dark.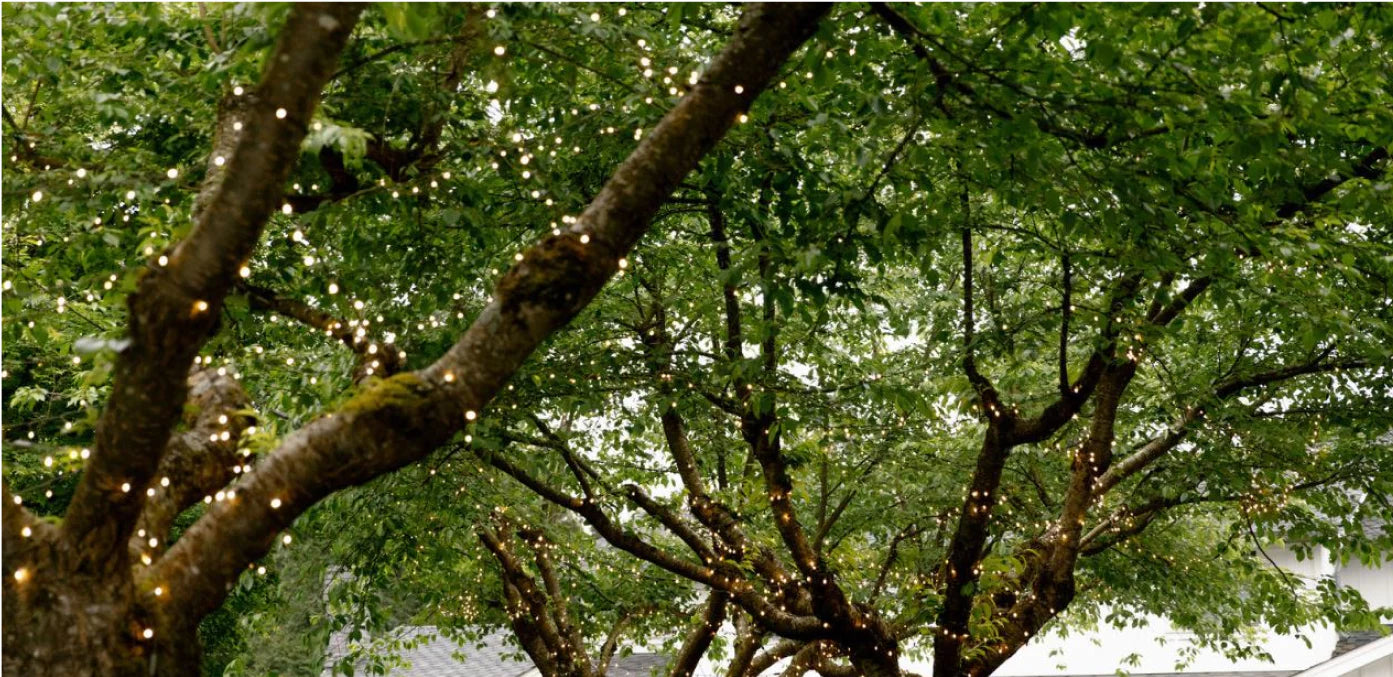 Bulbs that don't necessarily scream 'Christmas!'
Our G20 and G30 sphere-shaped bulbs are not only the brightest, but they are relatively small and are NOT cone-shaped.
People often associate conical shaped bulbs with Christmas, so if you're looking for something suitable for year-round use, our G20 and G30 bulbs will look great in any season.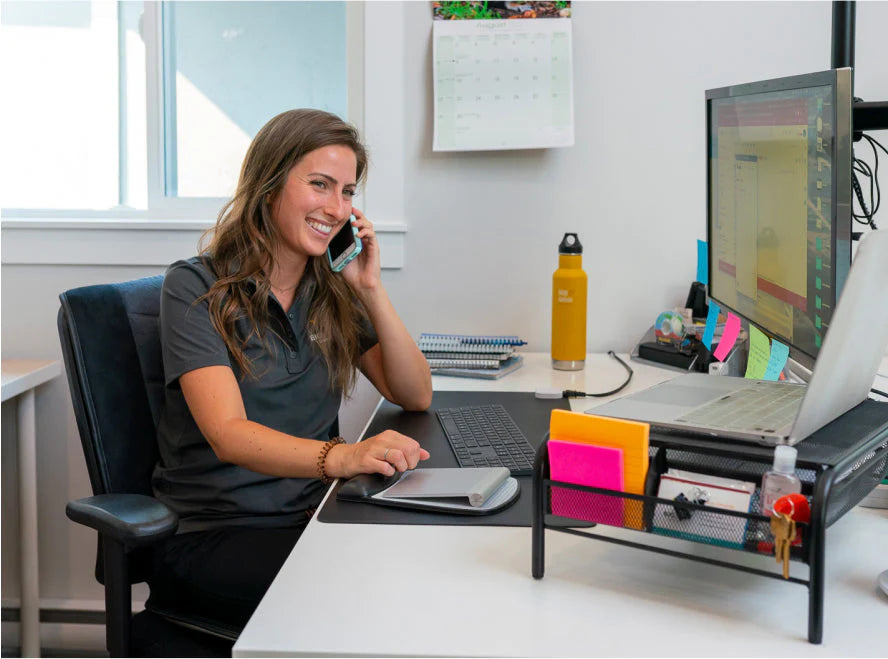 Support
We have a team of expert installers who are happy to help you troubleshoot if something isn't working like it should.
We know how busy the Christmas lighting season is, particularly for professional installers, and the more time you spend troubleshooting means less time earning revenue.
And for you DIYers out there, it means less time with family. If you are having trouble with a lighting or decor project, just give us a call. Or, if you're not sure where to start, visit our Get Started page, or email us a photo of your canvas and our team will make expert suggestions.
Get Started